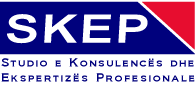 Under construction / Nën ndërtim
Dear visitor, we apologise for the inconvenience. This website is under construction and will be soon available.
Thank you for your understanding.
---
I nderuar vizitor, ju kërkojmë ndjesë për këtë ndërprerje. Kjo faqe webi është nën ndërtim dhe do jetë e mbaruar së shpejti.
Ju falënderojmë për mirëkuptimin.